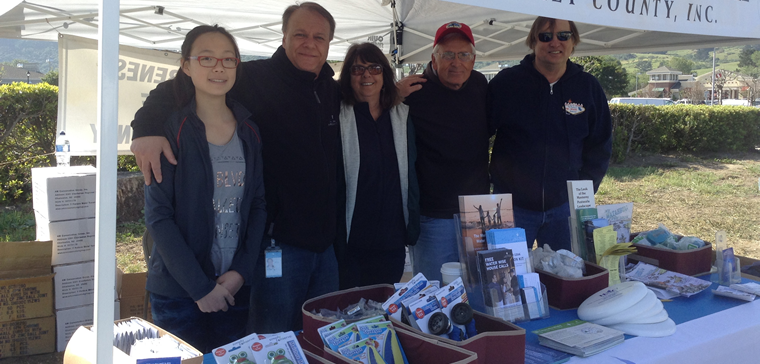 Members of the Water Awareness Committee manned the water conservation booth at the UC Master Gardeners of Monterey Bay Smart Gardening Fair on April 4. For the second year, WAC sponsored the Master Gardeners Fair promoting efficient gardening.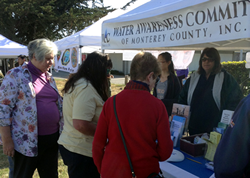 The Fair features a variety of speakers and demonstrations provided information on everything from rainwater harvesting to proper plant care.
The WAC booth provided water conservation information and materials to a record number of visitors. A range of questions were addressed on water in California and our local area. The current drought situation was of great interest as was the Governor's Executive Order mandating a cut back in water use. WAC provided information on the efficient use of water and handed out a number of water conservation appliances to visitors to help conserve water and reach the 25% reduction.